The new year 2023 is near and for this end of the year 2022, as usual, let's take a look at everything that has been done with a look towards the new year. This last year has been really interesting from all points of view; we have greatly expanded our entire platform-[Platform]: [the the set of the main domain and all the subdomain of a particular website; also the computer architecture and equipment using a particular operating system] with new features. Like every year, major changes have been introduced… Already in January 2022 a brand new new feature was introduced, namely the possibility of making live streaming recordings thanks to the platform update with Web-RTC.

Later, in February we made security updates and thanks to our content network-[Network of Contents]: [is the channel in which owners can post their content and the audience can see the contents posted by the owners] (Cloudflare) we activated a perimeter security called "Zero Trust Security", a security better known by the name "military" for its high degree of protection with two-factor authentication and also biometric; also in February 2022 we decided to introduce new features such as the world clock and a change to user registration with automatically given usernames; moreover, the application for Amazon mobile devices (FireOS) was also released in the same month. In March 2022 we realized that someone started yet another war near Europe and we, ready with our new perimeter protections, released 4 posts one after the other with really important updates for everyone, to make it clear that we are not joking and this is not a game that you can turn on and off whenever you want. Privacy, Fast File Transfers, Casinò Games and Modified GEOip list; also in the same month we added a new feature, namely the ability to schedule posts in the calendar. In April 2022 we enjoyed explaining better some features of the entire platform and therefore, thanks to a dedicated post, we've simplified the reading of the terms of service; we also explained how to publish automatically on external social networks through external platforms called "IFTTT", and we've also made various changes on uploading files.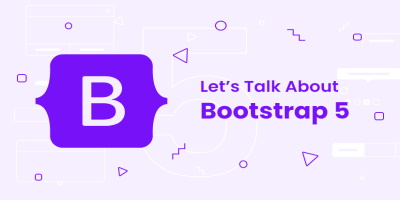 Here comes the fun because in May 2022 we started the migration from Twitter-Bootstrap 4x to Twitter-Bootstrap 5.x with an infinite number of new graphics from which the whole platform has benefited; moreover, the security of access control with device control has also been modified by adding the option to disconnect all devices from your account-[Account]: [an Account contains the personal information that is assigned to those who register and access with email and password] or just one. In June 2022 we started organizing ourselves for the 14th anniversary of MYETV announcing lots of updates with lots of news; and in, the next month, July 2022 our platform turned 14 and we wanted to celebrate it by writing one post a day for the first 14 days of the month. There have been so many updates and news that I will not list them one by one here and will move on to the month of August 2022 where we focused informations about encryption and explained in detail how it works. In September 2022 we opened our first MYETV Discord server which immediately found great success thanks to dedicated sections for various reasons. We also started working on sharing text content and brought several changes to the sharer-[Sharer]: [the section of the platform with which the networks can share content, inside or outside of the platform].  In October 2022 we dedicated ourselves a bit to this blog, updating various parts and adding a general Glossary that appears on all pages to better explain the various terms used; we also explained different security proc

edures for different computer systems; not to forget the halloweek 2022 where we added and updated many things from native applications-[Native Applications]: [the applications available for any operating system (eg. Microsoft, Android, FireOs) downloadable and installable] to MYETV internal applications called MYAPPS-[MYAPPS]: [applications that the owners of the networks can build within them to add additional functionality to the content or to the entire network]. We arrived in December 2022 where, of course, we wished you all the best for happy holidays and we started updating the platform again with updates and new features such as the possibility of activating a PayPal account to give the possibility of making direct payments to its users; we also released the WebOS TV application suitable for LG devices for the first time and we are going to update the whole website at downloadapp.myetv.tv.
The days went by so fast that we probably forgot something that we will surely remember next year where we will celebrate the first 15 years of MYETV with a huge party; and here we have arrived at today, where I renew my most sincere wishes for happy holidays and a happy new year. May 2023 bring us what we really desire and want.