We accept a Paypal direct donations for everyone to keep our platform online.
To donate directly and safely with PayPal or Credit Card press this button:
You can also use this QR-CODE to donate directly with your device: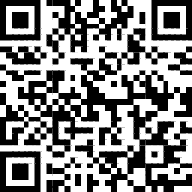 You can also use our email to send a free donation directly with Paypal apps: admin@myetv.tv
In accordance with the laws in force we must specify for what reasons these donations will be used: MYETV is a free platform for everyone; the donations collected will be used exclusively for payment of the developers and/or internet connections and/or infrastructures adequate to allow the platform to function properly. Thank you for your help!!!
---
You can also help us grow our forest by sending us a donation for the planting of one or more trees in certified projects; donations received for this purpose will be used exclusively for the planting of new certified trees: More information here: https://blog.myetv.tv/2021/10/03/we-plant-a-tree-for-each-visitor/