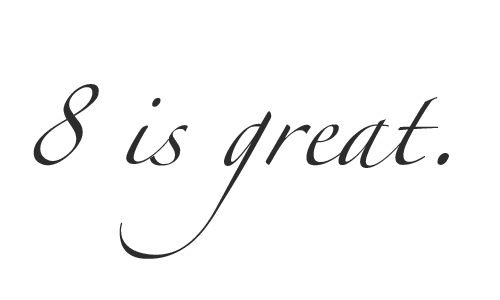 The #8years chapter of the #codechange is finally here!!! The 8 July of 2016 we will celebrate the 8th birthday of MyeTV with a brand new website and a lot of new features for everyone; 8 Amazing years lived with you all and i must confess that i am abit moved thinking about the past things do not always go as expected, but we have a lot of good intentions and good news for the future … Starting with the #codechange we have really revolutionized the website … This huge update for all the website added a lot of new features, below you can read what we have done to celebrate this day:
The Private Message Platform is finally here: after years and years of development, we are proud today to launch the very first public version of the Private Message Platform

-[Platform]:

[the the set of the main domain and all the subdomain of a particular website; also the computer architecture and equipment using a particular operating system]

(PMP or MyRC); the Platform is fully integrated with MyRC and is an evolution of the past Platform more stable, secure and fastest; it is a BETA Testing app starting from today. You can access

Access

[the simple access to a website as a visitor]

it, as a logged user, through the menu at the top of the page or through the new MyRC search engine

-[Search Engine]:

[is the application that deals with the search for content, networks or anything else on the platform]

with MyeTV. More helps and documents will come in the next days. The integration with MyRC, Private Messages and contents

-[Contents]:

[every content intended as text, images, audio or video]

is only at the very beginning.
The new MyRC search engine is finally here: we have added a lot of new features to this search engine; you can reach everything you want with a few clicks, taps, words or movements of your hands. This search engine is builded to be more user-friendly and can connect you with a lot of people and playwalls (under development). We will keep update this document to help use this new search engine.
We have added the "You Choose" buttons to better understand and self-control the privacy of all users inside MyeTV.
Custom Themes for walls: the owners can chose which theme to setup in their wall; you can chose from predefined themes, the theme builder will come in the next months. This setting will overwrite the user settings and is visible only inside the wall and inside all the contents in it.
The Advertising Platform is on the way to be developed and we hope we can present to you the first part of this Platform soon!
Access Control: this new profile's section will tell to you who is using your account

-[Account]:

[an Account contains the personal information that is assigned to those who register and access with email and password]

and with which device; your current session is always marked with an icon.
Moderate Your Followers

-[Follower]:

[a follower refers to a person who subscribes to your account or network in order to receive your updates]

: this new feature let you moderate (accept, block, delete) followers from your walls.; a similar feature is under testing for the Private Message Platform.
TimeWall Owners: from today you can add new owners to your public TimeWall; you can add one editor, max 2 moderators and max 4 contents providers in every single TimeWall. You must request the following before you can add someone as owner of your TimeWall.
The sharer of MyeTV is finally back with all the new features: https://www.myetv.tv/sharer/ more informations, helps and documents coming soon.
Categories with icons in timewalls are now visible.
New URL scheme for walls: we have divided the personal MyWall from the public TimeWalls; new url for timewalls: from https://www.myetv.tv/mywall/XXXXXX to https://www.myetv.tv/timewall/XXXXXX the url of the personal walls (MyWall) remain the same. You can open unlimited TimeWalls with your personal account but they must have unique name.
There are new "Follow" and "Advise" buttons in the sharerbar.
Fixed some design glitches (e.g. timeline buttons are now more accurates and responsives) and flipped the original theme as described here.
Security improvements (1): we've updated the authentication system with a new crypto system with bCrypt; you can read here the difference between the past (SHA) and the newly (bCrypt) mechanism. This new mechanism is a slow hash mechanism and is good for store your password in a very secure way.

This will require the update of your password with a simple wizard

.
Security improvements (2): in the statistical data we've updated all the past md5 hashes with a new SHA or AES hash algorithm more strong. This algorithm allow us to collect more statistical anonymous data in a more secure way.
Stay tuned to discover new features and surprises along the whole month!
Folks, as always, this is one of the best update ever made for MyeTV. I hope you enjoy it and remember that we'll keep update the website with new features for the Whole month!
This new features require a lot of testing and we will make them better and better every days with new updates and fixes. Thanks for your patience, guys! Enjoy
Have a nice day, folks! And happy Holidays 2016!!!