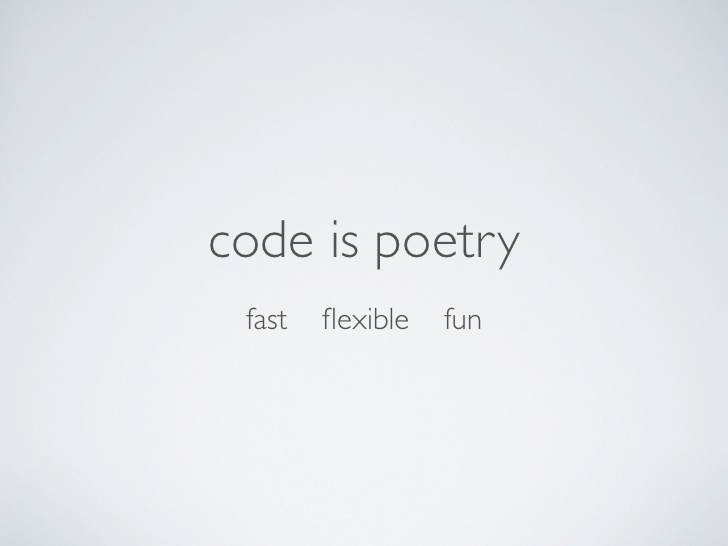 The third chapter of the #codechange is here. We've talked about the new TimeWalls, in the latest post, and how we have taken inspirations from an existing artwork; rewriting the new website with php means that all the features and apps should be translated into the new language, with much more stability, security and speed; plus, with the comes of the new PHP7 we have a lot of improvements to work on.
For example MyApps and Javascript Apps will have the same look&feel but the code behind them will be completely renewed with a lot of new features; i'll list the major look&feel changes.
---
Asynchronous TimeWalls Load
To increment performances and speed we've study a new way to load contents on the timewall: every content will be loaded asynchronously in every timewall (including search engines); this let you search and navigate in to the new website as fast as you can and with any connections possible (if you lost the connection during the communication you don't need to reload the entire page to load another timewall). This improvement is studied exclusively for the new MyeTV.
MyApps Manager & Builder
We tested MyApps for the very first time a year ago and it was like love for the first time, so we should code them in the right way and improve them to be always better than ever; we try to made it a lot more simple with a new MyApps Manager and a new MyApps Builder to let the user interact with every aspect of the app; with the php version of the website we will have more and more ways to connect MyApps with a lot of more services for example if you have an idea for a new MyApp, you can build it from your own with the new builder and the available engines.
New Apps for mobile, tablets and desktops
We will re-code also our major application for every devices; new features, with native solutions, will be come for our supported operating systems; a completely new way to access at the new website with almost every devices.
Drag&Drop Uploads, Sharer and Images
With the new TimeWalls will be also the new sharer; we will try to simplify the way you share everything on the new website, MyCloud will remain as private sharing method with renewed interface, the new inline uploads (with drag&drop or simple click) will be used as primary sharing method; avatars and MyWalls images will be grouped in the "Avatars" album and the privacy for every images can be setted separately, as now.
Completely new eMSG Platform
We will finally renew also the Private Messaging Platform with a brand new design and code structure; security and privacy, with the #codechange, have finally hit our expectations. For this work we must say thanks to Mr. Hamza Bourrahim (www.naper.eu) from France, the creator of the very first user interface of this application; we've talked about the new authentication and security system in the first #codechange chapter and we've talked about performances and user-interfaces in the second chapter. There's nothing more to say… Just wait to try it out!
Three powerful new Search Engines
In this #codechange's third chapter, called as #features, we should talk about the new search engines and how they works; as we are costantly work inside these features, and i think they are one of the cores features for the new website, i cannot anticipate more than: WOAHH! … I will update the Search Engines post with a lot of more news, when we will be ready to go.
More and more new features are on the way to be developed; as i usually do, in this #codechange's roadmap, i thank all the people who work for that and i hope for them all the best wishes for the future.
Are you ready, folks? We're coming with a lot of more new fun!!! Stay tuned!!!