This April month was a special one for MyeTV we've updated and add a lot of features; the AUTOPLAY feature, for example, will let you watch the content-[Contents]: [every content intended as text, images, audio or video] (or part of it) directly from the wall. This feature was on the list till 3 years ago and our decision to update the entire website with our #CodeChange.
Before this update there was an eye at the top-right of the content in the timewall, you could press it to open the "Watch Now" feature. From now on, everything has been revolutionized.
Today the icon aspect is changed and is officially called "SuperPowers" (or SP for funny-bunnyes) and you can start or stop the AUTOPLAY feature by pressing the same icon at the top of the page (new) or at the top-right of the content (as before). The AUTOPLAY feature will open the content automatically when it is in the visual of the audience's screen.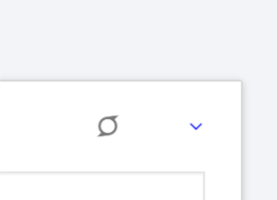 The feature will be deactivated with a simple cookie and it is builded for being used by everyone; for some sort of contents-[Contents]: [every content intended as text, images, audio or video], like the ones marked with the PEGI restriction, it is deactivated by default; it is mean that if you want to show this content from the timewall you should start it manually by pressing the icon.
The contents opened with the AUTOPLAY feature will not affect the structure of the "recently watched contents" of the walls, but the accessAccess [the simple access to a website as a visitor] and the views is counted like if you enter in the content.
I am sure you have a lot of fun with this new exclusively feature and i think, from the start of my work, that this is the very best way to do that in the best timing and with the help of the best developers in the World.
Best regards to everyones, folks.