This is the latest cumulative updates post; we've started two years ago by adding informations about updates in this blog every 2 months; then, at the start of this year, we have changed and adjusted the publish time with a post in every every 3 months. In these two years we mantained all our promises and expectations and never missed an update post to inform our users about news and improvements on MYETV. We have made great strides and, since we realized we were being watched by the other giants, we've improved the whole platformPlatform the the set of the main domain and all the subdomain of a particular website; also the computer architecture and equipment using a particular operating system day by day, devoting time, space and part of our life. Sometimes we have written and anticipated too much; this will never happen again. At the end of these updates we will no longer need to create new ones, but the whole platform will be continuously updated and the major features will be presented as usual in this blog.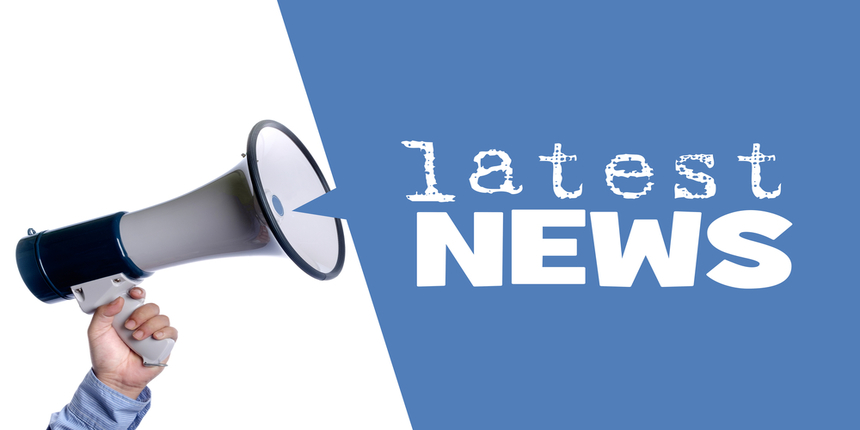 In these 3 months we will close the updates chapter with surprises and holidays … We are waiting for Halloween 2019 and Christmas 2019 with important features that we will update every day keeping you informed on the path of the work. Let's start building this last updates chapter:
1st SURPRISE: The time has come to play with time… From the 18 October 2019 and all the whole week to follow we are focused to add two new features: the "program

Program/Software

the instructions that control what a computer does; computer programs

content

Contents

every content intended as text, images, audio or video

for the future" and the "change privacy settings in the future"; the first one will be available for everyone at the moment of the publish of the content while the second one will be available as "MYAPP

MYAPPS

applications that the owners of the networks can build within them to add additional functionality to the content or to the entire network

" in the edit content section.
2nd SURPRISE: The website at adplatform.myetv.tv will be completely upgraded with a new custom store and a place to see and explore merchandises with the MYETV's trademarks. Advertisement division and the new MYETV Store will be together. A new blog post will be published when all will be ready to go.
3rd SURPRISE: added 4 new coloured themes: Black and Goldenrod, White and Goldenrod, Red & Serenity, Yellow and Blue. These new themes comes at the eve of the holidays; for these festivisties we turn back to the old school design releasing our beloved goldenrod color in two different prospectives.
We've partnered with Amazon Associate to start building a better and safe advertising network

Network of Contents

is the channel in which owners can post their content and the audience can see the contents posted by the owners

and start testing some new functionalities that will be the core of the advertising platform for everyone; where the advertising is controlled by this platform, thanks to Amazon Associate we can deliver safe dinamic ads in 6 Languages in all the Europe and in the rest of the world. The advertising network of MYETV is opening (partially in test) and will be opened to new advertisers soon.
SEO: added a message at the top of the page for unregistered users and increased the font size for mobile devices. The speed and the performance of the entire platform has been visibly improved for all the browsers by optimizing the delivery of all the files needed to load the platform; a test to check the speed and the performance in all the world has been done:

PEER-TO-PEER

Peer-To-Peer Network

is a network made up of many p2p keys that can communicate with each other held together by a central system that can control them

COMMUNICATIONS: we are proud today to announce our first peer-to-peer internal communications for registered or unregistered users; we decide to use this new technology to prevent abuses inside the platform; this is an invisible key change. The nature of the website is to be must open possible to everyone. Before this feature, we cannot send any direct messages to visitors or unregistered users; now we can send direct real-time notification messages also to unregistered users when they are navigating inside the platform. This will work also for instantly blocking particular malicious requests in case of any emergency. This is done by creating a "fingerprint" of the users and store them in a secure way in the client side and in the server side to be reachable in the near future or in the instant. We will explain better this feature in the next days in a separated blog post.
ENCRYPTION

Encryption

to change electronic information or signals into a secret code (= system of letters, numbers, or symbols) that people cannot understand or use on normal equipment

TRANSPARENCY: added a new key, in the edit profile section of the personal account

Account

an Account contains the personal information that is assigned to those who register and access with email and password

, called "Peer

P2P Peer

is a term used to refer to a user who has already been assigned a P2P key inside the peer-to-peer network

-toPeer Communications Key"; this key is used to identify the user's device; the key is personal, unique and is visible only to the logged user. The key is used n the platform to connect a device to another device.
INSIGHTS (cronjobs): from the 22/12/2019 we've started some new automatic job (or cronjob) inside the database, at every 00:00GMT of every day the artificial intelligence will count and sanitize all the insights data to make them certified in a separate table and make them available to the public; this process will reset all the "Most Watched" features every day and it will improve all the performance of the entire platform by reading only the stored certified data, first.
We deliver, for the first time, an entire page through our content delivery network pushed by over 180 datacenters and locations around the World at https://iamoskar.com
SIGNUP: the account registration at https://www.myetv.tv/?CallAction=signup is now opened with a redesigned transparency encryption (builded thanks to the #cryptoweek 2019) and a captcha offered by recaptcha
SECURITY: now when a logged user change the password, the account is logged out in every others devices
SECURITY: all users now can check the option "send email notification" into the "access

Access

the simple access to a website as a visitor

control" of your private account

Account

an Account contains the personal information that is assigned to those who register and access with email and password

; if this option is checked, anyone who try to login

Login

an act of logging in to a computer, database, website or system

with your account the system will send an email notification to the primary registered email address.
SECURITY FEATURES: redesigned the LOGOUT button, now called "DISCONNECT THIS DEVICE", this will disconnect only the same browser/device of the request, and added a new button called "DISCONNECT ALL DEVICES", this will require a new login in every devices the account is logged.
DESIGN & FEATURES: the timeline contents

Contents

every content intended as text, images, audio or video

and the players dimension just got a design update and now the player dimensions follows the 16:9 specification for all the format in every screen resolutions; the timeline got an update also in the waypoint AI (focus on the right element when opened) and the player dimensions in the search engines have the same 16:9 specification update.
DESIGN: the header just update with new assets and design features and the timeline "processing" feature just got an update
COOKIE CONSENT DESIGN: the "cookie consent" banner just got a definitive update, geo-localized with custom languages for website or app and builded to be ready for different cookies privacy laws if need.
MOBILE APP UPDATE: the code for the mobile app (Win10/Android) just got some updates without updating the app itself, more stable and fast and with a custom cookies advice.
BLOG: This blog is fully updated (design&code) to be unique and more readable than ever
SEARCH ENGINE

Search Engine

is the application that deals with the search for content, networks or anything else on the platform

: the search engine from now uses the method POST to send data instead of GET; this results in a more fast data transmissions, much more cacheable and secure; the push technology of the HTML5 will adjust the URL in the browser client-side. Search engine optimization are maded to the pages
SHARER

Sharer

the section of the platform with which the networks can share content, inside or outside of the platform

: the "insert content" design and usability is under upgrading… settings and controls are now visible by default with a toggle to hide/show the various sections
FEATURE:

added six new divisions for contents called: "From the Web", "Away From Keyboard", "History", "Exploration", "Justice" and "Legality". These new divisions are added to the existing list of about 40 categories.

IMPROVEMENTS: the notifications and network informations sections are improved and more readable
FEATURE: the contents shared by third party websites now shows informations about the author of the content
DESIGN: fixed design for main features, homepage and search engines
DESIGN: adedd the "cookie banner" to make the cookie acceptance implicit
SECURITY: the registration process has changed slightly
SECURITY: updates on the security certificates and features of the whole platform are maded successfully
SECURITY: Security updates of October 2019: https://blog.myetv.tv/2019/09/24/security-updates-bulletin-end-of-2019/
FIXES: client-side codes fixed and improved in various part of the platform
PLATFORM: added nav menu to status.myetv.tv and repository.myetv.tv
DOCUMENTS: updated the main "start" document of this blog at https://blog.myetv.tv/start and activated the email auto-responder that point to this document
EMAIL SERVICES: we've rolled out an internal update in the email system; improved performances and improved internal security while fixed some bugs and updates the whole encryption feature. The email service is up and running.
SECURITY: all the client-side code that set or read cookies are being upgraded to new methods more handly, healty and safe; this method is native, upgraded and well mantained with a lot of security fixes.
DOCUMENTS: Major updates and changes are maded to Privacy Policy and Terms of Services
Wait for more… We will keep this document updates every week to add and present new features…
These months will be a preparation for change for the coming new year … We will welcome 2020 more than ever.
Stay tuned, folks!