PUBLIC TRADEMARK-[Trademark]: [a name or symbol on a product that shows it was made by a particular company, and that it cannot be used by other companies without permission] INFORMATIONS: https://www.tmdn.org/tmview/get-detail?st13=IT502015902342285#anchorTrademark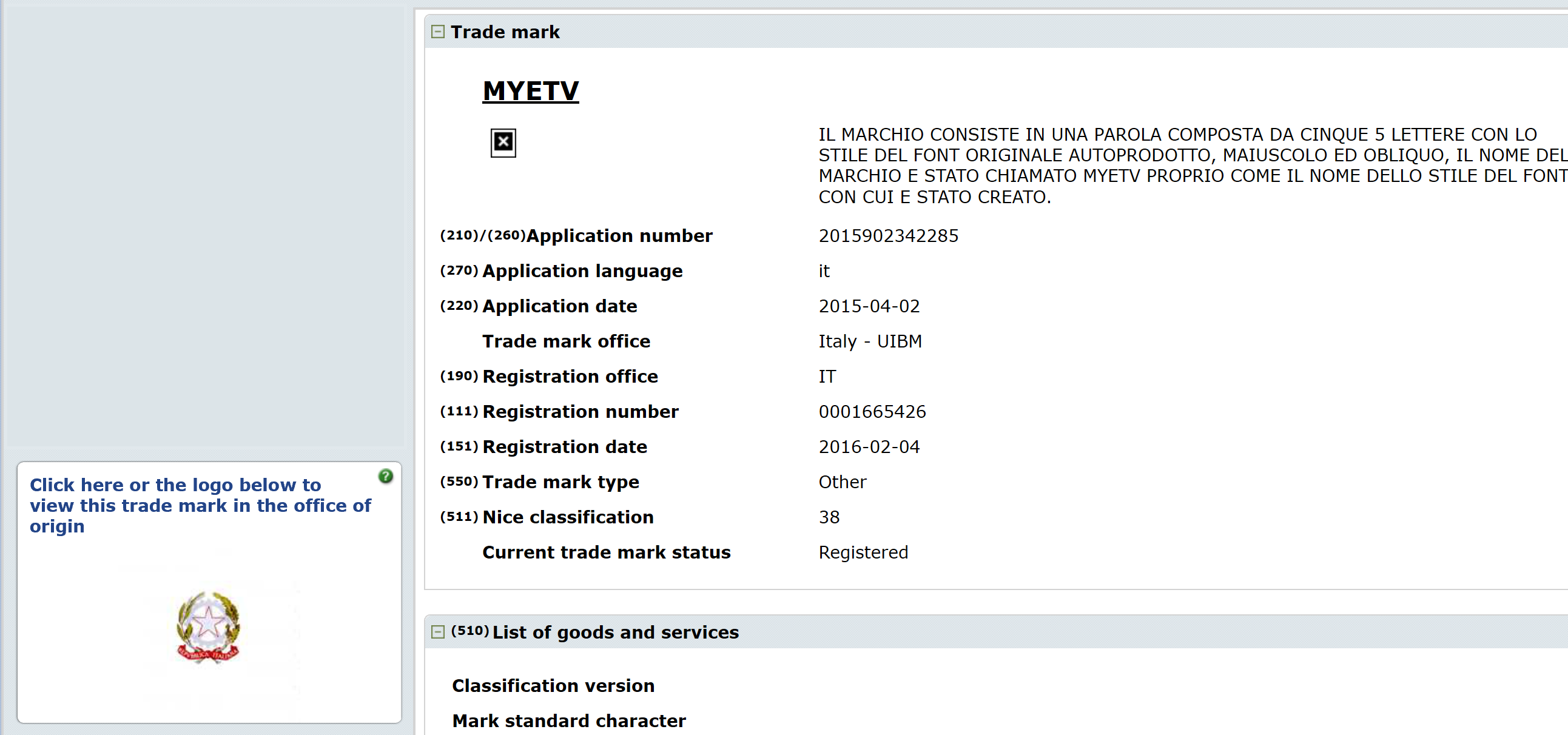 In these days we working very hard to build one of the revolutionary best updates for MyeTV for this year. We've added and activated a lot of new features and we have more and more new features to come.
You can find the list of new features here: https://blog.myetv.tv/2015/03/28/myrc-update-coming/
As i said in the post above, MyApps updates will comes every week with new Apps and features, till July 2015 (when we will celebrate the birthday of MyeTV) with a lot of new more features for MyRC and for the entire website.
Advertising services are in the way to be implemented in MyeTV as we explained in this post.
You can use MyRC by open the right toolbar of MyeTV and type a number or by terminal (tap or click by a link); this last feature is still in development. For this period of test MyRC is linked only to contents-[Contents]: [every content intended as text, images, audio or video]; we will link MyWalls, PlayWalls and People when all the MyRC platform-[Platform]: [the the set of the main domain and all the subdomain of a particular website; also the computer architecture and equipment using a particular operating system] is ready and out of testing. Embed and javascript plugins will come too.
We are also planning and organizing team and people to make an exclusively native App-[Native Applications]: [the applications available for any operating system (eg. Microsoft, Android, FireOs) downloadable and installable] for mobile and tablet operating systems; actually we have only Android and Microsoft native Apps to navigate into MyeTV with mobile systems. For very small devices (less than 400 pixels of width) MyRC need a native app to work; if you want to help us in building a very funny and exclusive app, send us an email at admin@myetv.tv with your skills.
MyeTV and MyRC can work with a lot of devices and new technology and can help you to have a more comforting experience in the entire website; as always we will improve this feature and make it best every day.
Updates on the design and the improvements made are a thing apart of MyRC and they were built in with this update; security and privacy updates makes all the website more stable.
Hard works are hard works. But… We are not even halfway! There are a lot of work to do. I want to thank you all to help us to make this world better and better every days. We too are working to make your permanence on our website better and better every days.
Hope that you like our hard works and stay tuned, folks!!! We get a lot of work to do.