We are ready to celebrate the birthday of MyeTV; we have 2 weeks from the 6th birthday of MyeTV (we will celebrate it on 1th July 2014).  The first beta-version of the new amazing design is online… This new version includes some news not only on the design. Please note: in the next days we will add all the features; you can stay tuned in this blog to know what is new! The website, currently, is not at 100%; all the code will be updated at 100% from a few days; for example currently private messages are not implemented yet we think that is more correct for all to don't restrict the accessAccess [the simple access to a website as a visitor] when we will work on this feature. In the meantime you can navigate in MyeTV as you doing before.
With this new design, debuted a new color to the side of goldenrod: the "Lion" color.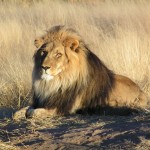 You can find the list of features that we will add day by day, here: https://blog.myetv.tv/2014/06/03/we-will-celebrate-the-birthday-of-myetv/
Stay tuned, folks!!! Sweet news coming soon!!!